Wine Jellies are exactly what it sounds like- jelly made out of wine.
Berkshire Wine Jellies help create delicious sweet and savory additions to your favorite
foods. Crafted from a great selection of wines, they can be used in a variety of
ways, from charcuterie and butter boards to deserts and cocktails, or spread them on a
cracker or slice of artisanal bread to pair with your favorite glass of wine. You'll be
amazed at the versatility and uses for Berkshire Wine Jelly. Buy some today!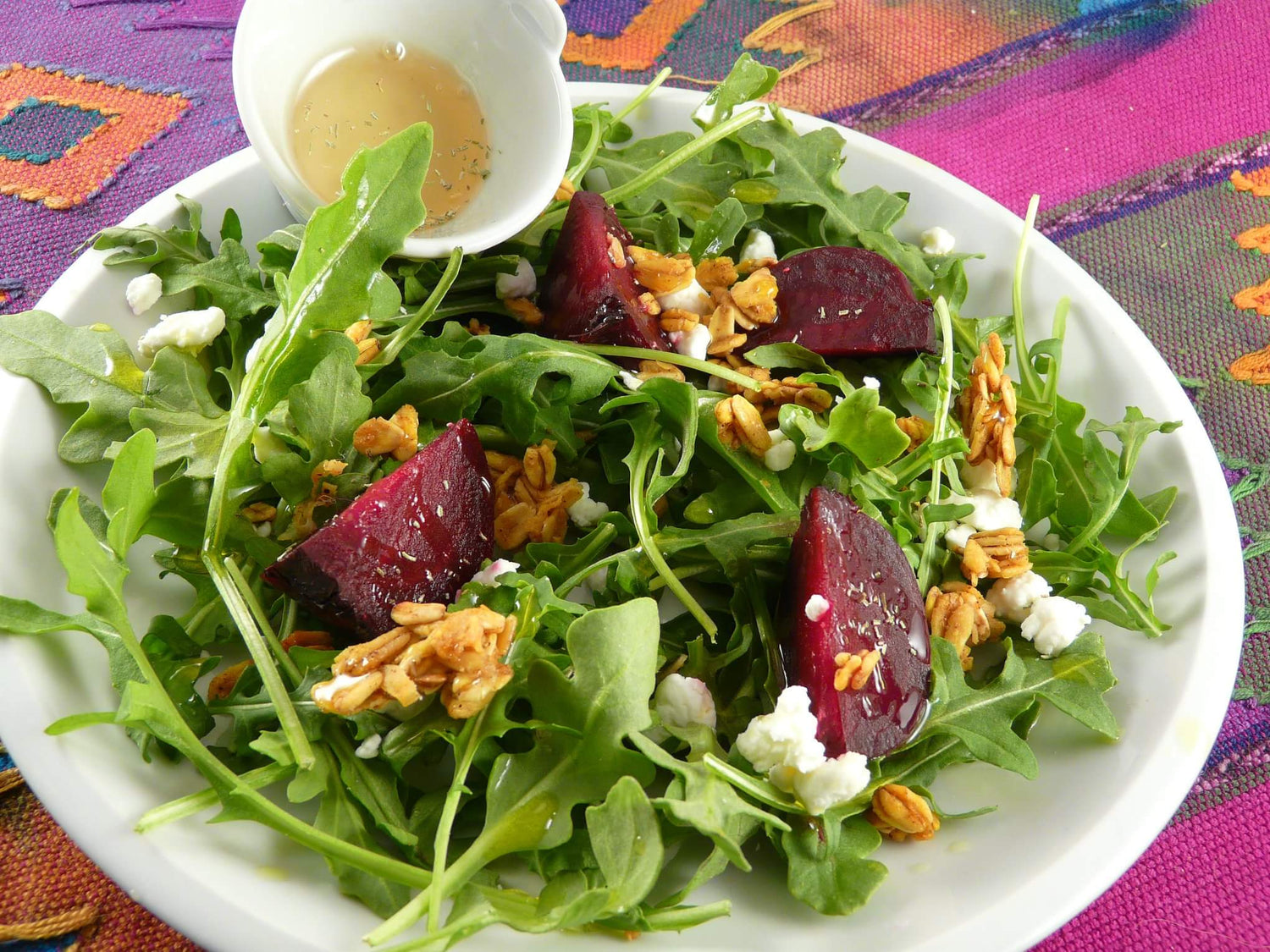 Greens with Roasted Beets
A fresh, tasty salad to enjoy year round topped with a dressing made with the Chardonnay with Lemon & Rosemary Wine Jelly.
Get Recipe